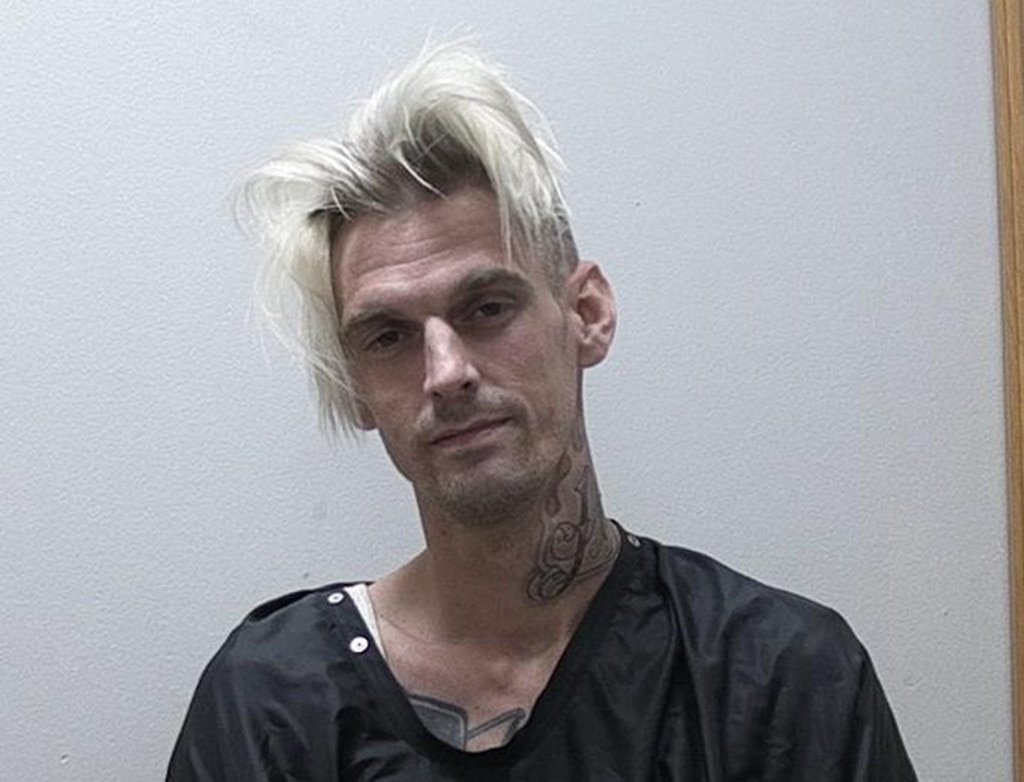 Habersham County Sheriff Office
The source also added that Carter is interested in sitting down for a lie detector test as soon as possible. In the meantime, according to his rep, the show must go on for the star. "The tour is continuing, which everyone is very happy about. They are in Alabama right now and everything is moving forward," his rep told E! News. "They have a show tonight, so he'll do the show tonight and then a meet and greet with fans tomorrow."  
While his older brother Nick Carter said publicly that he did not have Aaron's number, his brother maintains that Nick's wife Lauren Kitt Carter does have his digits. Regardless, "this is a family matter and he wants to keep that part of it private," Aaron's rep added. "Right now, he's just trying to get by day to day. He doesn't want to disrespect authorities, but he's going to be honest about what happened. Everything will come to light very soon."  
The child star and his girlfriend were arrested on Saturday in Georgia. The singer was charged with three misdemeanors—DUI, possession of less than one ounce of marijuana and possession of drug-related objects, police records showed. Parker was also charged with possession of less than one ounce of marijuana and possession of drug-related objects, as well as obstruction of law enforcement officers.
Carter's bail was set at $4,610, while Parker's was set at $4,360. Carter was released on bond Sunday afternoon while E! News learned his girlfriend posted bond Sunday evening. 
Late Sunday night, the star revealed family tension when he called Nick's digital words of support into question. "If my own blood truly cared about my well-being, why wouldn't he call me directly and have a conversation instead of making this about him through a very public forum? That's not cool at all to use me for his PR and kick me while I am down. I love my family despite it through thick and thin," Aaron said in a statement released on Twitter. 
In the statement, he also offered his own explanation of Saturday's events. "Aaron's been traveling non-stop doing promotions on his latest hit single 'Sooner or Later' across the southeast when his automobile had a new tire put on it and it went out of alignment," the statement included.
"Aaron drove the vehicle to the nearest Auto Zone in Cornelia, Georgia. After being at the store and requesting help to get his alignment fixed, he was arrested inside by several police officers with aggression. The police also revoked his rights to have an attorney."
"Aaron holds a medical license for medical marijuana for his long standing anxiety. He feels his 'celebrity' was targeted and an attorney will be retained in this matter. The video from Auto Zone will prove that Aaron was not in a moving vehicle while arrested and charged with a DUI," he alleged in the statement. 
By Monday morning, Aaron returned to Twitter with more comments on the matter. "Never be bullied into silence. Never allow yourself to be made a victim," he wrote. "Accept no one's definition of your life; define yourself."