The Big 12 has thrown its hat in the race for the "we are the best conference in college football" olympics.
Conference commissioner Bob Bowlsby declared that the Big 12 is the top conference in the game during the opening of Big 12 Media Days Monday in Texas.
Bob Bowlsby: "Top to bottom, we're the best (conference) in the country in terms of balance."


— Blair Kerkhoff (@BlairKerkhoff) July 17, 2017
This comes on the heels of Florida State coach Jimbo Fisher saying that the ACC is the "premier" conference in college football last week at ACC Media Days. Similarly, LSU coach Ed Orgeron stated that the SEC is "the best conference in the United States" at SEC Media Days. You can also bet your life savings that you'll hear the same when representatives from the Big Ten and Pac-12 take the podium at their respective media days in the near future.
To be frank, everyone has to say their conference is the best even if that person may not really believe it. If they don't, it looks bad.
However, looking at it objectively, the Big 12 is in the mix with the Pac-12 for fourth-best conference among the Power 5. The Big 12 has seen a recent decline in NFL draft picks. The American Athletic Conference (15) had more draftees than the Big 12 (14) in 2017. The last national champion from the Big 12 was Texas in 2005. Since, the SEC has had eight champions. The ACC (2) and Big Ten (1) have also had conference representatives crowned, while the Pac-12 hasn't had a national champion since USC in 2004.
In reality, the "strength" of each conference fluctuates from year to year based on a number of factors, including recruiting, coaching and even an unlucky bounce here or there. This means there will be some years one conference looks like the best, but that could easily change the following season. Each league has some elite teams and some teams that are usually very bad. That's how things work in college football.
But most of this is irrelevant to conference commissioners and coaches, who are paid to make their league look as good as possible.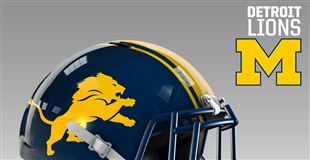 Combining NFL helmets with the colors of local college teamsStart SlideShow
If you say something enough times, people start to believe it.