A member of one of Harvard University's governing bodies resigned Tuesday over ethical concerns surrounding the school's multibillion-dollar endowment, including investments in fossil fuels, an action that some environmentalists described as a "powerful act of conscience."
With just one day left on her six-year term on Harvard's Board of Overseers, Kathryn A. "Kat" Taylor resigned in protest over what she described as the university's failure to adopt ethical commitments tied to its endowment, according to a letter she sent on Tuesday to the university's leadership, including incoming president Lawrence S. Bacow.  
Among Taylor's top concerns were the burning of fossil fuels, land purchases that may not respect indigenous rights, water holdings that threaten human access to water, and investments that threaten the safety of children and first responders.
"For Harvard to continue to profit from activities that might and likely do accelerate us toward climate disaster, enslave millions to unfair labor practices, or proliferate more and more weapons in society that threaten especially young lives is unconscionable," wrote Taylor, who graduated from Harvard in 1980.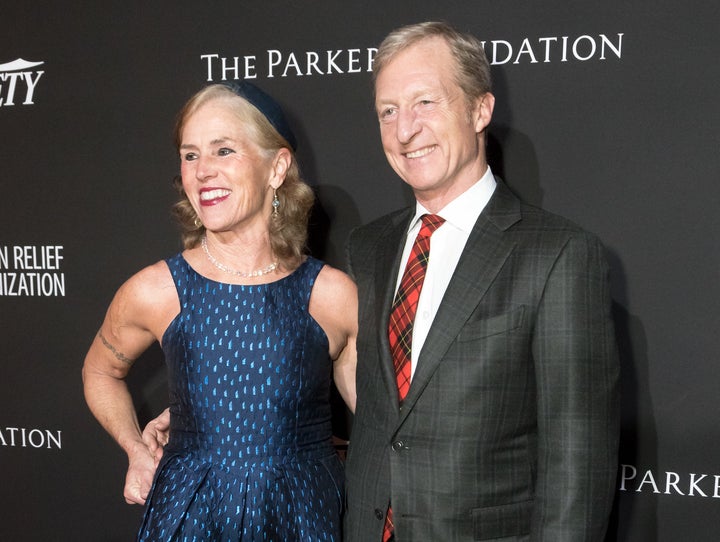 Taylor now serves as CEO of Beneficial State Bank, a community development bank that she co-founded in Oakland, California, and which supports economic justice and environmental sustainability by offering loan capital to those aligned with its mission.
Taylor outlined how she attempted to work with the university behind the scenes, meeting with students and faculty, consulting university officials, and speaking out publicly about her concerns. That approach yielded "virtually nothing," she wrote, and so, tapping the last act in her power, Taylor decided to resign early.
"I do this perhaps only as a mouse that roared but nonetheless with the conviction of many of the constituents who elected me," she wrote.
She noted that over the last decade Harvard's endowment has "severely underperformed financially" compared to its peers, even as the university has continued to invest in "activities and products that undermine the well-being of our communities, nation and planet."
Author and environmentalist Bill McKibben, a founder of the global grassroots climate change movement 350.org, told HuffPost via email that he had never heard of a Harvard overseer resigning in protest from the board.  
"This is a powerful act of conscience, from the absolute heart of the establishment," wrote McKibben. "When you have a bank president telling Harvard that its investments are immoral, (not to mention losing money), it's a remarkable moment."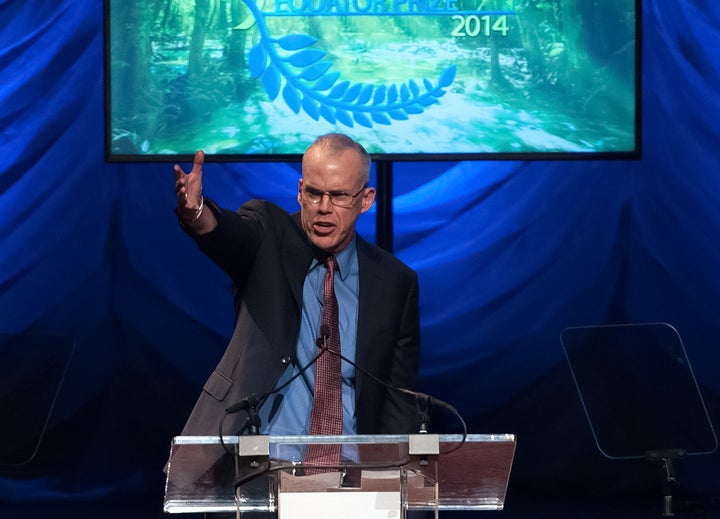 As of Tuesday evening, Harvard still had Taylor listed as a member of its board of overseers, one of the university's two governing boards. The President and Fellows of Harvard College (also known as the Corporation), and the Board of Overseers perform the roles typically associated with a board of trustees. The boards help shape the university's agenda, and help assure that "Harvard remains true to its mission," according to the university website.   
Since joining Harvard's board of overseers in 2012, Taylor had pressed Harvard's president and the Corporation to be more transparent about its endowment and to invest responsibly and according to Harvard's core principles.
"Ethical investment standards run to the core of our responsibility. We should and would be horrified to find out that Harvard investments are actually funding some of the pernicious activities against which our standout academic leadership rails," wrote Taylor in her letter.  
Earlier this year, she published a statement in the Harvard Crimson calling on the university's leaders to direct the Harvard Management Company, which oversees the school's endowment, to divest from fossil fuels to "prevent the end of life as we know it through cascading climate-driven disasters."
Also of concern to Taylor is the lack of information tied to the university's investments because much of the endowment is held in what she described as opaque funds.
In her resignation letter, she urged the overseers who remain on the board to address the issues surrounding the endowment by drafting standards that will protect Harvard from unwitting complicity. 
"Harvard may have already lost its great opportunity to lead, but it has not lost its responsibility to act and cannot indefinitely avoid taking up this issue," Taylor wrote. "And given Harvard's dominant influence among world universities, Harvard's commitment to these standards would likely open a floodgate of similarly principled decisions that truly move markets, policy, hearts and minds."