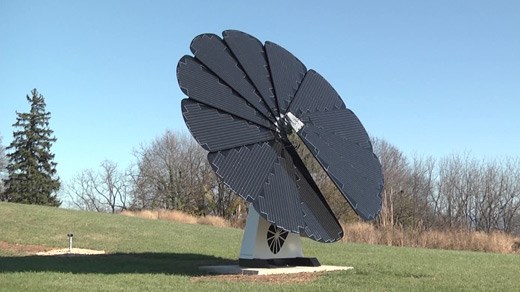 Sun flower at Mary Baldwin University
Sun flower at Mary Baldwin University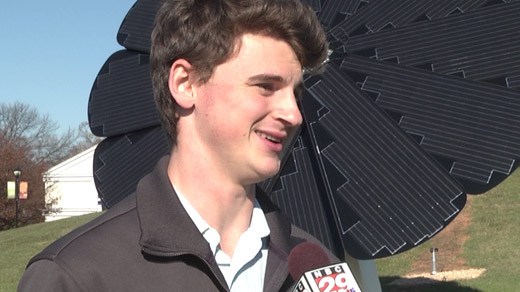 Sam Stoner
STAUNTON, Va. (WVIR) -

Staunton's Mary Baldwin University is the first university in the nation to plant a solar smart flower on a campus.
The smart flower generates power for a portion of the university, and MCU' Sustainability Coordinator Sam Stoner said the device has a maximum capacity of 2400 watts.
"We're a very small school, but we believe that taking the small steps and strides towards the larger goal is one that we want to hold to, and we really appreciate and value the sustainability features of our campus and want to highlight that as best as we can," Stoner said.
The smart flower tracks the movement of the sun, is self-cleaning, and closes when the sun goes down or when the wind is dangerously high.