Peter Kraus has no hard feelings.
Though he was the frontrunner to be the next star of The Bachelor after he became the fan-favorite during Rachel Lindsay's season of The Bachelorette, Bachelor Nation was shocked when Arie Luyendyk Jr., the runner-up from Emily Maynard's season in 2012, was officially named season 22's lead. 
"Peter is very happy about the way things turned out and is happy for Arie," Peter's manager Joe Yuasa, exclusively tells E! News in a statement provided on behalf of the personal trainer and business owner. "He thinks ABC made a great choice."
Now that he won't be handing out roses in the near future, Peter will be turning all of his attention to his business, Worth Personal Training, in Madison, Wisconsin.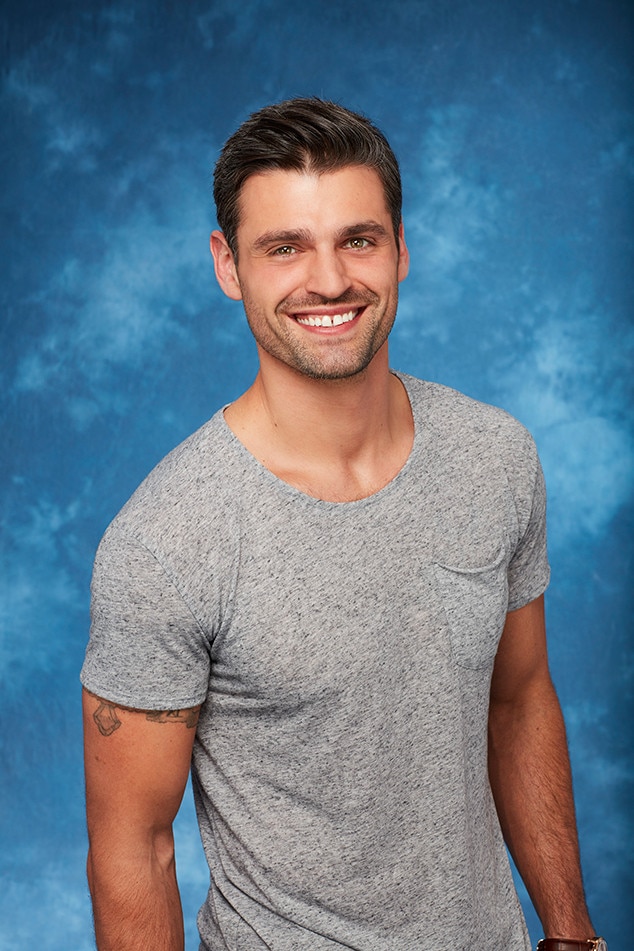 Craig Sjodin/ABC
"Peter is going to focus on his passion, helping people through fitness and wellness," the statement continued. "He is very thankful for the opportunity he was given with The Bachelorette. Things are going to be great for Peter Kraus fitness and his boot camps moving forward."
The night before the surprising announcement that Arie would be the next Bachelor, Peter posted a cryptic tweet, writing, "Never let fear hold you back. Lesson learned."
Later on Thursday, Peter weighed in on Instagram, posting a throwback photo from his season of The Bachelorette, thanking ABC for how  they treated him throughout the process.
"ABC, you saw something in me, but something held me back. You treated me with such love and kindness and showed me glimpses of a life I never once dreamed that I could have," he wrote. "I will be forever humbled and grateful and will always look back at these last 6 months with an ear to ear smile, knowing that this has truly been a very special life indeed."
He finished his post with a message about fear guiding his decision-making process.
"When you let uncertainty or fear guide your decisions, you risk missing out on what could potentially be the greatest opportunity of a life time. So live dangerously, live without the fear of the unknown, and continue to live and love with a heart that is truly open to anything." 
During Rachel's season of The Bachelorette, the 31-year-old caused a stir on social media when he told her he wasn't ready to propose at the final rose ceremony, a decision a source tells E! News was a concern for producers if he were their Bachelor.
In his caption, he also wrote a message to Rachel, bringing up their emotional breakup in Spain the night before the final rose ceremony, where she accepted Bryan Abasolo's proposal. "There are so very many things that I've wished I could say to you since the day we parted ways in Spain, but for everyone's sake, I'll keep it short…" he wrote. "You gave me a chance and all that I can say is thank you. I have a heart filled with love for you now and always and wish you nothing but the best in your life and love ahead."
In August, franchise creator Mike Fleiss posted a tweet seemingly about Peter's hesitance to propose. "Do we really want a Bachelor who isn't ready to settle down with a woman he loves," he tweeted. "Hmmm. Not what #thebachelor is all about…"
Still, at the time, a source told us Peter was still the frontrunner and the job was his if he wanted it.  "He is still fully considering it and wants to make sure he makes the right decision," a source said. "They are really pushing for him."
Arie's season of The Bachelor premieres January 2018 on ABC.
—Reporting by Amanda Williams