Explore More
Learn more about Planetary Society eclipse events, pick up Tyler Nordgren's fantastic book, Sun Moon Earth, view gorgeous eclipse photography, and visit the National Parks Service's informative eclipse page. Also, be sure to check out our "when to watch" button and discover how and when to watch, from wherever you are in the path of the eclipse!"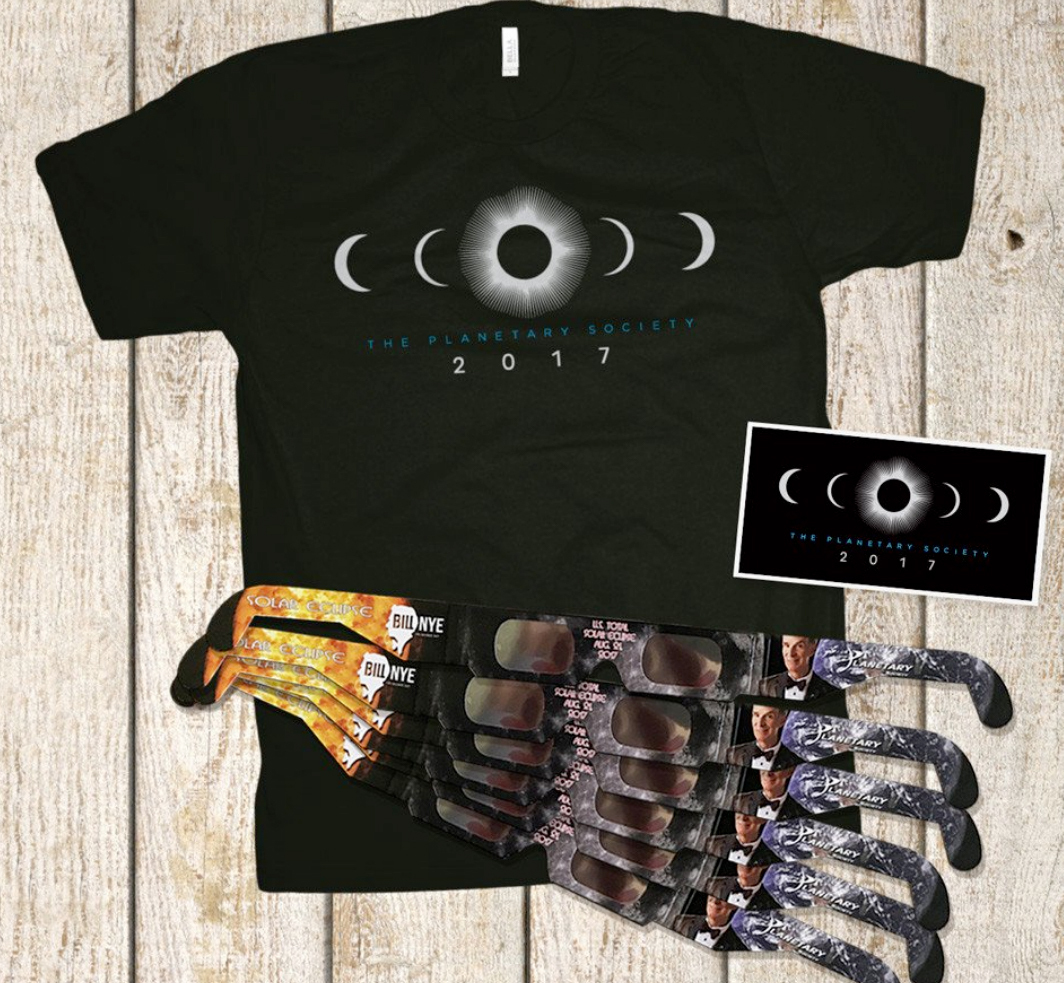 Limited edition eclipse gear available in our store now.
Protect
NEVER LOOK DIRECTLY AT THE SUN WITHOUT PROPER EYE PROTECTION!
Please enjoy the eclipse safely! Do not use your regular sunglasses. Do not try to look through a plastic water bottle or tinted window. Do not use anything other than the proper solar viewing glasses that meet the required safety standards. There will be solar viewing glasses available for free at the National Parks for the day of the eclipse.

Not at a National Park? Be safe and get your own Planetary Society Eclipse Glasses, safe for the direct observation of the Sun! You can also purchase specialty hard plastic glasses for extra style.
If you are within the path of totality, there will be a few minutes where you can safely remove your solar viewing glasses and enjoy the brilliance of the eclipse with your own eyes, but only during that moment of complete totality.