by: Michael Buresh
Updated:
Aug. 13, 2017 – Tropical depression #8 east of the Bahamas….
…. NO significant impacts for NE Fl./SE Ga…..
The fairly active tropical wave ('99-L') of the past 10 days or so has finally organized into tropical depression #8 & will soon be tropical storm "Gert".  No change in the expected sharp turn to the north then northeast thanks to a weak but still significant upper level trough + surface cold front along the east coast of the U.S.  This set-up will keep the tropical cyclone well to the east of Jacksonville/Fl. & the entire U.S. coastline + well to the west & north of Bermuda.
There will be a bit of an uptick in wave action & rip current risk early in the upcoming week from Florida to Chesapeake Bay.
East Atlantic — tropical waves marching west off Africa are looking rather impressive as we head into the peak of the Cabo (Cape) Verde season.  There will be a good chance for multiple areas of concern / possible development over the next 1 – 3 weeks.
A telling map below — the Velocity Potential Anomalies — shows widespread & strong "upward" vertical motion over much of the Atlantic Basin.  This kind of pattern often correlates with an increase in tropical activity.  I would not be at all surprised to see several named storms develop over the Atlantic Basin within the next couple of weeks.  As we head toward the peak of the hurricane season, one should always be prepared!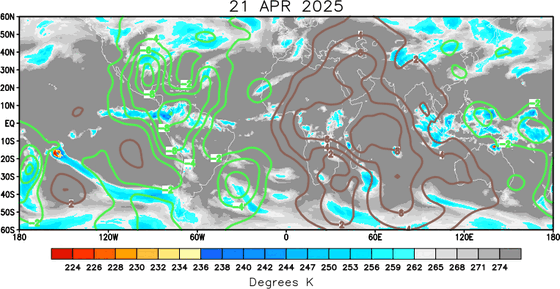 Wind shear analysis (red is stronger shear) (increasing shear in the 2-4 days path of '99L':
Water vapor imagery:
Imagery below courtesy CIMMS shows African Saharan dust (orange & red):
SE U.S. surface map…. the front to the north of Jacksonville is the surface reflection of the upper level trough that is turning t.d. #8 north then northeast well out over the W. Atlantic….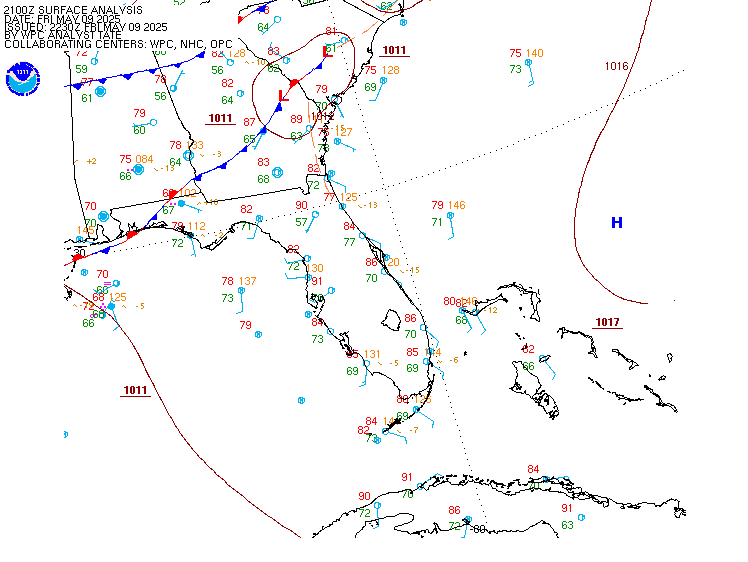 Surface analysis centered on the tropical Atlantic:
Surface analysis of the Gulf: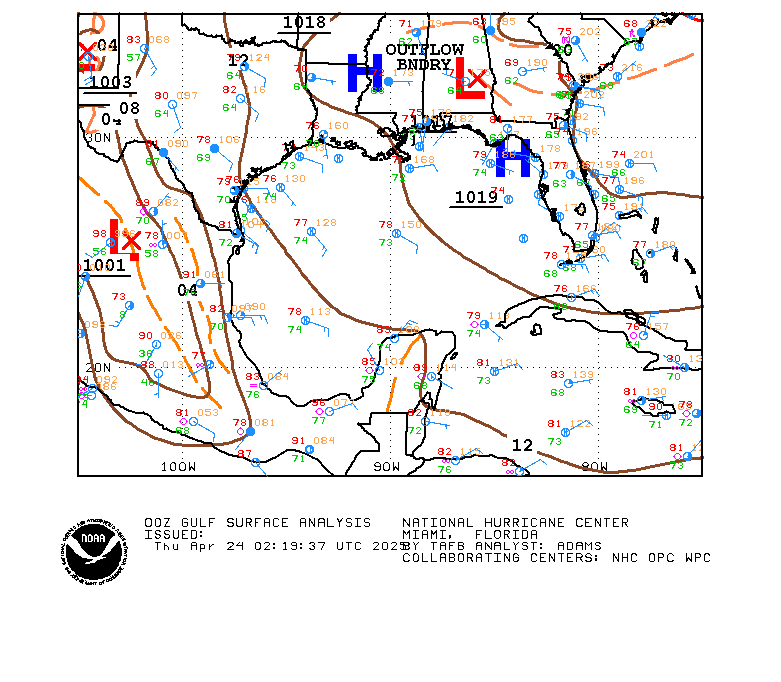 Caribbean: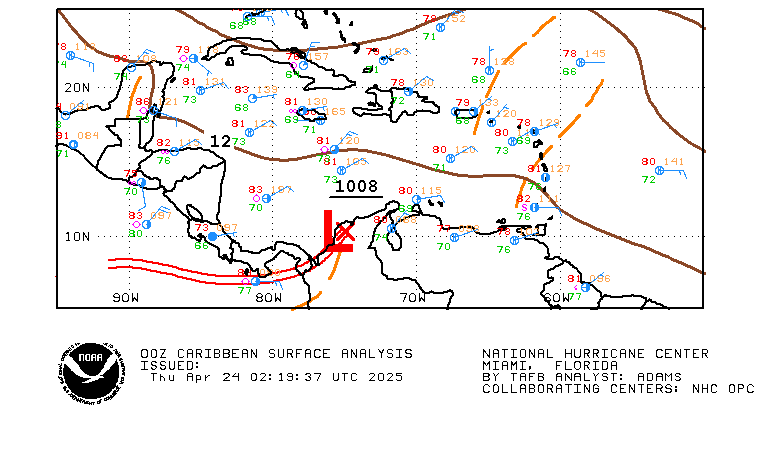 © 2017 Cox Media Group.