Police are investigating after the body of a Texas woman was reportedly found in a hole along a popular Maryland beach on Monday.
The victim, identified as 30-year-old Ashley O'Connor, was found in the sand by beachgoers along Ocean City's shore around 6:30 a.m., police said in a statement.
O'Connor was vacationing with her family from Plano, Texas, when she became separated from them around 2 a.m., Ocean City Communications Manager Jessica Waters told Delmarva Now.
"The victim was in a hole on the beach," Waters told the local news site.
Water said O'Connor's death appears to be accidental, but that they haven't ruled anything out.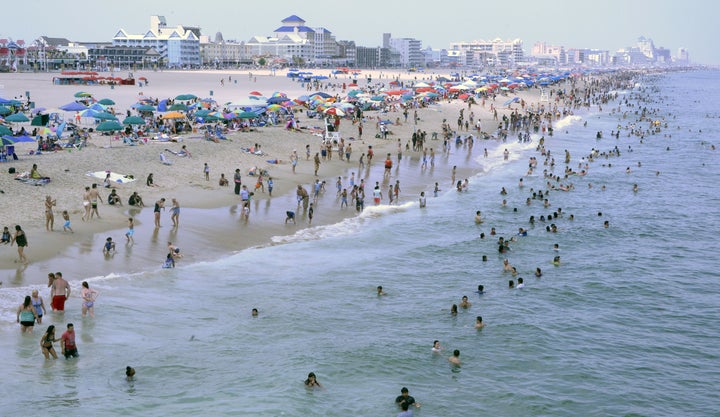 Her body was removed around 4:15 p.m. It was then taken to the Medical Examiner's Office, which will determine the cause of death, police said.