Viterbo University plans to eliminate 10 major fields of study — including art education, environmental biology, chemistry and history, among others — because of low enrollments, although most of them will remain as minors, officials of the La Crosse school said Thursday.
President Glena Temple described the action as a "portfolio adjustment" that came after a formal review of majors with fewer than 20 students to assess student demand, market trends, community needs and sustainability of existing and future programs.
"It wasn't just numbers" of enrollees, Temple said in an interview, adding that other factors weighed included retention rates, graduation rates and relation to other coursework and the school's mission.
An eight-member faculty committee evaluated 24 majors, so the majority of those scrutinized still are in the school catalog, Temple said of the assessment process, which was listed as a priority in Viterbo's 2015-2020 strategic plan.
"With some, we hope we can put resources in some lower-enrolling courses," she said.
The other six majors to be dropped include studio art, sport science and leadership, liberal studies, philosophy, broad field social studies and educational studies. Minors still are available in art, chemistry, philosophy, history and possibly others, as well as course disciplines that are a significant part of the core curriculum.
Current students in affected programs will be able to continue in their chosen majors and graduate. Viterbo will accept new students in these majors in the fall but will not accept new students in spring 2019.
The committee also concluded that the school should drop adult learning majors for associate degrees in art and science, and a bachelor of science in substance abuse counseling.
Viterbo's total undergraduate enrollment is 1,694, with a full-time equivalency of 1,331, while graduate rolls include 1,070 students.
The programs listed for closure represent 4.4 percent of Viterbo's undergraduate enrollment, according to the university.
Temple, who has been at Viterbo since 2001 except for a brief time when she was dean for online and distance education at the 13-campus system of the University of Wisconsin Colleges, had taught biology and was Viterbo's academic affairs vice president when she replaced Richard Artman at the helm on Jan. 1, 2017.
Temple deflected a question about which major she found hardest to let go — even when pressed about the demise of chemistry.
"In all of these programs are people with such a passion," she said, noting the significance of science and that "the arts have a long history at Viterbo."
Such self-checks are common in higher education, and accreditation officials require periodic self-evaluation, she said.
Even though the chemistry major will be dropped, "we're retaining biochemistry because of the value to other Viterbo programs," Temple said.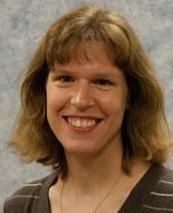 Review committee member Tammy Clark, an associate chemistry professor and chairwoman of the department of engineering, math and chemistry, said, "You never want to let go of any programs, because there is such passion for each one. We saw the need to strengthen our whole portfolio."
On the other hand, the review turned up some opportunities for improvement in some coursework already available, Clark said.
"We really went in deep," discovering facets that hadn't been obvious, and "learned cool ways to do more things. It's not all bad. We found more ways to strengthen our programs."